We deliver the most advanced strategies for your business
We provide a one-stop shop for services such as customer management, data analysis, IT service delivery, device integration, etc. Additionally, it offers common kiosk, led, signage, and IoT-based devices. Teams working on innovation and R&D make use of quality-related data from provider settings to develop and deliver new services that are complimentary to providers' existing offerings. Business Automation Ltd. mobilizes the appropriate people, skills, and technology to help firms improve their performance and transform costs into marketable assets thanks to its thorough awareness of numerous business channels and extensive pool of resources.
We provide our clients with a significant cost advantage as we are situated in Bangladesh. Our expenses are generally between 25% and 40% lower than those of comparable Western countries for software development. Our clients benefit greatly from this huge cost advantage, as well as from our enthusiasm for development, broad skill set, creative culture, and standardized software development process.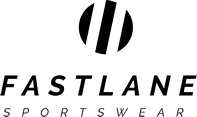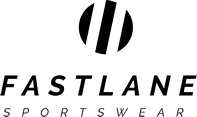 Skills That Make a Meaningful Difference for Your Business
Cras a elit sit amet leo accumsan volutpat. Suspendisse hendreriast ehicula leo, vel efficitur felis ultrices non. Cras a elit sit amet leo acun volutpat.
About
INTECH LIMITED was incorporated as a Public Limited Company on February 02, 2000 under the Companies act 1994 & subsequently started its Commercial operations on November 15, 2000. Through its Initial Public Offer made on 12 October, 2002,Intech Limited has become an A-category Public Limited Company enlisted with DSE (Dhaka Stock Exchange Limited) and CSE (Chittagong Stock Exchange Limited).
Intech Limited has throughout the years, since its inception of business, continued to provide Broadband Internet and Data Connectivity  , Comprehensive Digital service solutions that include Systems integration, Information system outsourcing, ERP, Telecom-VAS, IT & different kinds of IT-enabled services , Network solutions,  Printed Circuit Board (PCB) designing, and Amazon Web Services(AWS) in Bangladesh.
Intech Limited has developed its business model over the time through careful analyzing the emerging market trends of the Asia-Pacific region. The company is investing in capacity and technology that will lead to sustainable, long-term growth and profitability based on the value offered to clients.
 Further, apart from IT and ISP business, Intech Limited also vibrantly engaged in Integrated Agro/fish farming in its own agricultural/fish farm at Tarakanda, Mymensingh since early 2014 . Along with this , Intech is working with various companies to establish Solar grid project in its land at Tarakanda, Mymensingh .
Vision
Mission